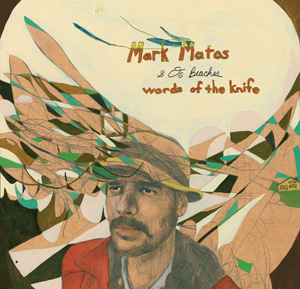 The 2009 music release schedule is winding down, so people have started making their arbitrary top-whatever lists.
While such rankings might be more potent some years from now, when we see which albums are actually still in rotation (like tomorrow's Leonids meteor shower, where "trails laid down by the [meteor's parent] comet in 1466 and 1533 are expected to be the chief contributors to whatever happens"), some late-season releases and tours guarantee that this presidentially revolutionary year will be known as the year of the resurrected voice.
Alongside past years bleeding into this one with remarkable releases from (mostly) instrumental bands such as Au, Dosh, and Russian Circles, 2009 has given audiences a number of returned voices to chew on. They're united by a glorious, theatrical chill. Last week at the Mercury Lounge, Lights played (with a substitute bassist, I think) to a small but well-lit audience enraptured by the group's angular grooves and edgy but impressively controlled vocal harmonies. They rocked harder than Ted Leo at CMJ, and, in their more mellow moments, even conjured up some green, green California hills. It would be nice to see them tour someday with the Gossip, whose June 2009 release, Music for Men, was hot, underrated, and would make a dope late-night compliment to Lights' dawny magic-making.
Tonight at the Make-Out Room in San Francisco, local troubadours Mark Matos & Os Beaches celebrate tomorrow's release of  Words of the Knife on Porto Franco Records. You can say that Matos is a fine purveyor of neo-Tropicalia, or you can just say that Mark Matos & Os Beaches rock. Their live shows are always an intoxicating blend of California roots rock such as The Motherhips, earlier vibes such as the better (stranger) Jefferson Starship or better (less strange) Jerry Garcia Band, and something truly unique and passionate. Matos' voice breaks at just the right times, and his cast of musicians balances this well.
There's something gestural and hypnotic about Saint Judas, a new album from Renaissance man Mark Growden. Known more commonly for his scores for dance, Growden works in a style reminiscent of Tom Waits and, more locally, Miller Carr, and delves deep into the places where, as he sings on "Inside Every Bird," Inside every bird, there's a smaller bird.
Also on tour right now, and seriously not to be missed, is Vic Chesnutt (free-form bio). Yes, Vic Chesnutt! The PR materials for his new album on Constellation, At The Cut, are actually pretty damn accurate:
Chesnutt's second album to feature musicians from Thee Silver Mt. Zion, Godspeed You! Black Emperor, Witchies and Guy Picciotto from Fugazi (who also co-produced the record with Howard Bilerman of Arcade Fire fame) picks up where North Star Deserter (2007) left off, with an explosive group of arrangers and players allowing Vic to conjure snarling spittle and devastating fragile grace in equal measure.
It's all true, and although some of the tracks on the album are a tad, eh, therapeutic, the numerous masterpieces–especially "I've Flirted With You All My Life," which the band tends to do a little slower and more lilting live–make up for it. The album's out now and the indie supergroup is currently touring Canada and the USA.
And the list goes on. Stay tuned. As Matos croons on one particularly intimate track, Hold on tight, hold on tight, and look for the light.
---