A Rumpus Poetry Gift Guide
 It's no secret that we love all things poetry at The Rumpus.
This gifting season, we've put together a little list to help spread the love: Poetry, not just for poets! 
For the friend who gives good advice
Pilgrim Bell by Kaveh Akbar
With formal virtuosity and ruthless precision, Kaveh Akbar's second collection takes its readers on a spiritual journey of disavowal, fiercely attendant to the presence of divinity where artifacts of self and belonging have been shed. How does one recover from addiction without destroying the self-as-addict? And if living justly in a nation that would see them erased is, too, a kind of self-destruction, what does one do with the body's question, "what now shall I repair?" Here, Akbar responds with prayer as an act of devotion to dissonance—the infinite void of a loved one's absence, the indulgence of austerity, making a life as a Muslim in an Islamophobic nation—teasing the sacred out of silence and stillness.
For the friend who wants to read more, Part 1
Judas Goat by Gabrielle Bates is our Rumpus Poetry Book Club pick for January, which means they'll be emotionally blackmailed into reading the book before joining in on the exclusive author chat. (Sign up by December 15 for elibibility)
Gabrielle Bates's electric debut collection Judas Goat plumbs the depths of intimate relationships. The book's eponymous animal is used to lead sheep to slaughter, while its own life is spared, and its harrowing existence echoes through this spellbinding collection of forty poems, which wrestle with betrayal and forced obedience, violence and young womanhood, and the "forbidden felt language" of sexual and sacred love. These poems conjure encounters with figures from scriptures, domesticated animals eyeing the wild, and mothering as a shape-shifting, spectral force; they question what it means to love another person and how to exorcise childhood fears. All the while, the Deep South haunts, and no matter how far away the speaker moves, the South always draws her back home.
For the friend with the bangers
When Rap Spoke Straight to God by Erica Dawson
When Rap Spoke Straight to God isn't sacred or profane, but a chorus joined in a single soliloquy, demanding to be heard. There's Wu-Tang and Mary Magdelene with a foot fetish, Lil' Kim and a self-loving Lilith. Slurs, catcalls, verses, erasures—both grounded and transcendent, the book is reality and possibility. Sometimes abrasive and often abraded, Dawson doesn't flinch. A mix of traditional forms where sonnets mash up with sestinas morphing to heroic couplets, When Rap Spoke Straight to God insists that while you may recognize parts of the poem's world, you can't anticipate how it will evolve.
For the friend who only quotes Mary Oliver
Catalog of Unabashed Gratitude by Ross Gay
Catalog of Unabashed Gratitude is a sustained meditation on that which goes away—loved ones, the seasons, the earth as we know it—that tries to find solace in the processes of the garden and the orchard. That is, this is a book that studies the wisdom of the garden and orchard, those places where all—death, sorrow, loss—is converted into what might, with patience, nourish us.
For the gardening friend
The Beauty by Jane Hirshfield
The Beauty opens with a series of dappled, ranging My poems—My Skeleton, My Corkboard, My Species, My Weather—in which Hirshfield uses materials both familiar and unexpected to explore the magnitude, singularity, and permeability of our shared existence. Of her memory, she writes, Like the small soaps and shampoos / a traveler brings home / then won't use, / you, memory, / almost weightless / this morning inside me. With a pen faithful to the actual yet dipped at times in the ink of the surreal, Hirshfield cuts, as always, directly to the heart of human experience. Her robust affirmation of choice even amid inevitability and her contemplation of our moral, societal, and biological intertwinings sustain poems that tune and retune the keys of a life. For Hirshfield, Zero Plus Anything Is a World. Her recipes for that world (add salt to hunger, add time to trees) offer an altered understanding of our lives' losses and additions, and of the small and larger beauties we so often miss.
For the friend addicted to the news
Deaf Republic by Ilya Kaminsky
Deaf Republic opens in an occupied country in a time of political unrest. When soldiers breaking up a protest kill a deaf boy, Petya, the gunshot becomes the last thing the citizens hear—they all have gone deaf, and their dissent becomes coordinated by sign language. The story follows the private lives of townspeople encircled by public violence: a newly married couple, Alfonso and Sonya, expecting a child; the brash Momma Galya, instigating the insurgency from her puppet theater; and Galya's girls, heroically teaching signing by day and by night luring soldiers one by one to their deaths behind the curtain. At once a love story, an elegy, and an urgent plea, Ilya Kaminsky's long-awaited Deaf Republic confronts our time's vicious atrocities and our collective silence in the face of them.
For the random/fun-fact-loving friend 
Space Struck by Paige Lewis
Zig-zagging through the realms of nature, science, and religion, one finds St. Francis sighing in the corner of a studio apartment, tides that are caused by millions of oysters "gasping in unison," an ark filled with women in its stables, and prayers that reach God fastest by balloon. There's pathos: "When my new lover tells me I'm correct to love him, I/realize the sound isn't metal at all. It's not the coins rattling/ on concrete, but the fingers scraping to pick them up." And humor, too: "…even the sun's been sighing Not you again/when it sees me." After reading this far-reaching, inventive collection, we too are startled, space struck, our pockets gloriously "filled with space dust."
For the friend who travels
Mother/land by Ananda Lima
Mother/land, winner of the 2020 Hudson Prize, is focused on the intersection of motherhood and immigration and its effects on a speaker's relationship to place, others and self. It investigates the mutual and compounding complications of these two shifts in identity while examining legacy, history, ancestry, land, home, and language. The collection is heavily focused on the latter, including formal experimentation with hybridity and polyvocality, combining English and Portuguese, interrogating translation and transforming traditional repeating poetic forms. These poems from the perspective of an immigrant mother of an American child create a complex picture of the beauty, danger and parental love the speaker finds and the legacy she brings to her reluctant new motherland.
For the friend who watches films
Oculus by Sally Wen Mao
In Oculus, Sally Wen Mao explores exile not just as a matter of distance and displacement but as a migration through time and a reckoning with technology. The title poem follows a nineteen-year-old girl in Shanghai who uploaded her suicide onto Instagram. Other poems cross into animated worlds, examine robot culture, and haunt a necropolis for electronic waste. A fascinating sequence spanning the collection speaks in the voice of the international icon and first Chinese American movie star Anna May Wong, who travels through the history of cinema with a time machine, even past her death and into the future of film, where she finds she has no progeny. With a speculative imagination and a sharpened wit, Mao powerfully confronts the paradoxes of seeing and being seen, the intimacies made possible and ruined by the screen, and the many roles and representations that women of color are made to endure in order to survive a culture that seeks to consume them.
For the friend going through a Big Change
Makeshift Instructions for Vigilant Girls by Erika Meitner
"These cool, hot poems about women and girls in danger and on the prowl, coming of age and being of age, are full ofstartling detail and vivid setting. Meitner's range, wit, compassion and her alertness to the moments where domestic and collective experience intersect, make these poems memorable. This book is a seriously good read" Daisy Fried."
For the friend who wants to read more, Part 2
Promises of Gold by José Olivarez is our Rumpus Poetry Book Club pick for February, which means they'll be emotionally blackmailed into reading the book before joining in on the exclusive author chat. (Sign up between December 15 – January 15 for elibibility)
Love is at the heart of everything we do, and yet it is often mishandled, misrepresented, or narrowly defined. In the words of José Olivarez: "How many bad lovers have gotten poems? How many crushes? No disrespect to romantic love–but what about our friends? Those homies who show up when the romance ends to help you heal your heart. Those homies who are there all along–cheering for us and reminding us that love is abundant."
For the friend who likes big books
Then the War by Carl Phillips
Carl Phillips has aptly described his work as an "ongoing quest"; Then the War is the next step in that meaningful process of self-discovery for both the poet and his reader. The new poems, written in a time of rising racial conflict in the United States, with its attendant violence and uncertainty, find Phillips entering deeper into the landscape he has made his own: a forest of intimacy, queerness, and moral inquiry, where the farther we go, the more difficult it is to remember why or where we started. Then the War includes a generous selection of Phillips's work from the previous thirteen years, as well as his recent lyric prose memoir, "Among the Trees," and his chapbook, Star Map with Action Figures.
For the friend you call to save you from the squirrels that are making a monkey out of you
The Necessity of Wildfire by Caitlin Scarano
Winner of the Wren Poetry Prize selected by Ada Limón, Caitlin Scarano's collection wrestles with family violence, escaping home, unraveling relationships, and the complexity of sexuality. The Necessity of Wildfire begins, "To not harm / each other is not enough. I want to love you / so much that you have no before." These poems chase a singular, thorny question: how does where and who we came from shape who and how we love? Judge Ada Limón says the resulting collection is "hungry, clear-eyed, tough, and generous."Scarano's imagination is galvanized by the South where she grew up and by the Pacific Northwest where she now resides—floods and wildfires, the Salish Sea and the North Cascades, and the humans and animals whose lives intersect and collide there. In this collection, Scarano reckons with a legacy of violence on both sides of their family, the death of their estranged father, the unraveling of long-term relationships, the complexity of their sexuality, and the decision not to have children. With fierce lyricality, these poems—"stories without monsters, / stories without morals"—resist both redemption and blame, yet call in mercy.
For the friend with the best outfits
All the Flowers Kneeling by Paul Tran
Visceral and astonishing, Paul Tran's debut poetry collection All the Flowers Kneeling investigates intergenerational trauma, sexual violence, and U.S. imperialism in order to radically alter our understanding of freedom, power, and control. In poems of desire, gender, bodies, legacies, and imagined futures, Tran's poems elucidate the complex and harrowing processes of reckoning and recovery, enhanced by innovative poetic forms that mirror the nonlinear emotional and psychological experiences of trauma survivors. At once grand and intimate, commanding and deeply vulnerable, All the Flowers Kneeling revels in rediscovering and reconfiguring the self, and ultimately becomes an essential testament to the human capacity for resilience, endurance, and love.
For the friend who is always hungry
How to Not Be Afraid of Everything by Jane Wong
Explores the vulnerable ways we articulate and reckon with fear: fear of intergenerational trauma and the silent, hidden histories of families. What does it mean to grow up in a take-out restaurant, surrounded by food, just a generation after the Great Leap Forward famine in 1958-62? Full of elegy and resilient joy, these poems speak across generations of survival.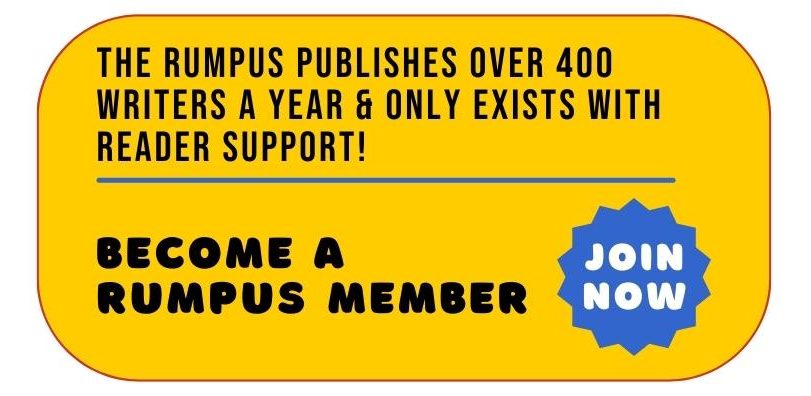 ***
---