What to Read When 2023 is Around the Corner
Below are some books that Rumpus editors are eagerly anticipating that will be published in the first half of 2023. You can also join us at The Rumpus Book Club and The Rumpus Poetry Book Club, where we'll be reading more amazing titles and talking with authors year-round.
***
Drawing Breath by Gayle Brandeis (out February 7)
PEN/Bellwether Prize-winning writer Gayle Brandeis' essays explore both the writing life and the embodied life, along with potent intersection between the two. From the title essay investigating the connection between writing and breath to the final essay, which delves into Brandeis' experience with long-haul Covid and its impact on her creative voice, this collection is infused with the urgency of mortality, thrumming with grief, authenticity, and a deep love for both language and the world of the senses.
Wolfish by Erica Berry (out February 21)
"This is one of those stories that begins with a female body. Hers was crumpled, roadside, in the ash-colored slush between asphalt and snowbank." So begins Erica Berry's kaleidoscopic exploration of wolves, both real and symbolic. At the center of this lyrical inquiry is the legendary OR-7, who roams away from his familial pack in northeastern Oregon. While charting OR-7's record-breaking journey out of the Wallowa Mountains, Erica simultaneously details her own coming-of-age as she moves away from home and wrestles with inherited beliefs about fear, danger, femininity, and the body.
The Dead are Gods by Eirinie Carson (out April 11)
After an unexpected phone call on an early morning in 2018, writer and model Eirinie Carson learned of her best friend Larissa's death. In the wake of her shock, Eirinie attempts to make sense of the events leading up to Larissa's death and uncovers startling secrets about her life in the process. This is Eirinie's striking, intimate, and profoundly moving depiction of life after a sudden loss. Amid navigating moments of intense grief, Eirinie is overwhelmed by her love for Larissa. She finds power in pulling moments of joy from the depths of her emotion. Eirinie's portrayal of what love feels like after death bursts from the page alongside a timely, honest, and personal exploration of Black love and Black life. Perhaps, Eirinie proposes, "The only way out is through."
Deep as the Sky, Red as the Sea by Rita Chang-Eppig (out June 6)
When Shek Yeung sees a Portuguese sailor slay her husband, a feared pirate, she knows she must act swiftly or die. Instead of mourning, Shek Yeung launches a new plan: immediately marrying her husband's second-in-command, and agreeing to bear him a son and heir, in order to retain power over her half of the fleet. But as Shek Yeung vies for control over the army she knows she was born to lead, larger threats loom. The Chinese Emperor has charged a brutal, crafty nobleman with ridding the South China Seas of pirates, and the Europeans-tired of losing ships, men, and money to Shek Yeung's alliance-have new plans for the area. Even worse, Shek Yeung's cutthroat retributions create problems all their own. As Shek Yeung navigates new motherhood and the crises of leadership, she must decide how long she is willing to fight, and at what price, or risk losing her fleet, her new family, and even her life.
A Living Remedy by Nicole Chung (out April 4)
When Nicole Chung graduated from high school, she couldn't hightail it out of her overwhelmingly white Oregon hometown fast enough. As a scholarship student at a private university on the East Coast, no longer the only Korean she knew, she found a sense of community she had always craved as an Asian American adoptee—and a path to the life she'd long wanted. But the middle class world she begins to raise a family in—where there are big homes, college funds, nice vacations – looks very different from the middle class world she thought she grew up in, where paychecks have to stretch to the end of the week, health insurance is often lacking, and there are no safety nets. When her father dies at only sixty-seven, killed by diabetes and kidney disease, Nicole feels deep grief as well as rage, knowing that years of financial instability and lack of access to healthcare contributed to his premature death. And then the unthinkable happens—less than a year later, her beloved mother is diagnosed with cancer, and the physical distance between them becomes insurmountable as Covid descends upon the world.
Exploring the enduring strength of family bonds in the face of hardship and tragedy, A Living Remedy examines what it takes to reconcile the distance between one life, one home, and another – and sheds needed light on some of the most persistent and tragic inequalities in American society.
Our Share of the Night by Mariana Enriquez (out February 7)
Moving back and forth in time, from London in the swinging 1960s to the brutal years of Argentina's military dictatorship and its turbulent aftermath, Our Share of Night is a novel like no other: a family story, a ghost story, a story of the occult and the supernatural, a book about the complexities of love and longing with many queer subplots and themes—this is the masterwork of one of Latin America's most exciting novelists.
I Do Everything I'm Told by Megan Fernandes (out June 20)
Bristling with restlessness and wit, Megan Fernandes' I Do Everything I'm Told explores disobedience and worship, false beloveds, possessiveness, and long nights of solitude. Its poems span thousands of miles, as a masterful crown of sonnets starts in Shanghai, then flies through Brooklyn, Lisbon, Palermo, Sacramento, Paris, Philadelphia, and finally, somewhere only language can reach, where the speaker waits for a revelation.
In Ten Planets, objects can be sentient and might rebel against the unhappy human family to which they are attached. A detective of sorts finds clues to buried secrets by studying the noses of his clients, which he insists are covert maps. A meager bacterium in a human intestine gains consciousness when a psychotropic drug is ingested. Monsters and aliens abound, but in the fiction of Yuri Herrera, knowing who is the monster and who the alien is a tricky proposition.
Arrangements in Blue by Amy Key (out May 9)
Arrangements in Blue elegantly honors the life lived completely by—and for—oneself. Inspired by Joni Mitchell's seminal album Blue, celebrated British poet Amy Key sets out to examine the volatile scales of romantic feeling as she has encountered them: from the low notes of loss and unfulfilled desire—punctuated by sharp, discordant feelings of jealousy and regret–to the deep harmony of friendship and the highs defined by sexual attraction and self-realization. Key celebrates the bliss of sleeping in an empty bed, the intimate energy required for cooking solo, and the transformative power of traveling alone—especially to the sea. Written with the exquisite finesse of a poet, this bold manual for navigating life alone provides an alternative perspective on a shared human experience so rarely explored.
White Cat, Black Dog by Kelly Link (out March 28)
Finding seeds of inspiration in the Brothers Grimm, seventeenth-century French lore, and Scottish ballads, Kelly Link spins classic fairy tales into utterly original stories of seekers–characters on the hunt for love, connection, revenge, or their own sense of purpose. Twisting and winding in astonishing ways, expertly blending realism and the speculative, witty, empathetic, and never predictable–these stories remind us once again of why Kelly Link is incomparable in the art of short fiction.
When Trying to Return Home by Jennifer Maritza McCauley (out February 7)
Profoundly moving and powerful, the stories in When Trying to Return Home dig deeply into the question of belonging. A young woman is torn between overwhelming love for her mother and the need to break free from her damaging influence during a desperate and disastrous attempt to rescue her brother from foster care. A man, his wife, and his mistress each confront the borders separating love and hate, obligation and longing, on the eve of a flight to San Juan. A college student grapples with the space between chivalry and machismo in a tense encounter involving a nun. And in 1930s Louisiana, a woman attempting to find a place to call her own chances upon an old friend at a bar and must reckon with her troubled past.
You Could Make This Place Beautiful by Maggie Smith
In her memoir You Could Make This Place Beautiful, poet Maggie Smith explores the disintegration of her marriage and her renewed commitment to herself in lyrical vignettes that shine, hard and clear as jewels. The book begins with one woman's personal, particular heartbreak, but its circles widen into a reckoning with contemporary womanhood, traditional gender roles, and the power dynamics that persist even in many progressive homes. With the spirit of self-inquiry and empathy she's known for, Smith interweaves snapshots of a life with meditations on secrets, anger, forgiveness, and narrative itself. The power of these pieces is cumulative: page after page, they build into a larger interrogation of family, work, and patriarchy.
Meet Me Tonight in Atlantic City by Jane Wong (out May 16)
In the late 1980s on the Jersey shore, Jane Wong watches her mother shake ants from an MSG bin behind the family's Chinese restaurant. She is a hungry daughter frying crab rangoon for lunch, a child sneaking naps on bags of rice, a playful sister scheming to trap her brother in the freezer before he traps her first. She is part of a family staking their claim to the American dream, even as this dream crumbles. Beneath Atlantic City's promise lies her father's gambling addiction, an addiction that causes him to disappear for days and ultimately leads to the loss of the restaurant.
The People Who Report More Stress by Alejandro Varela (out April 24)
A collection of humorous, sexy, and highly neurotic tales about parenting, long-term relationships, systemic and interpersonal racism, and class conflict from the author of The Town of Babylon, The People Who Report More Stress deftly and poignantly expresses the frustration of knowing the problems and solutions to our society's inequities but being unable to do anything about them.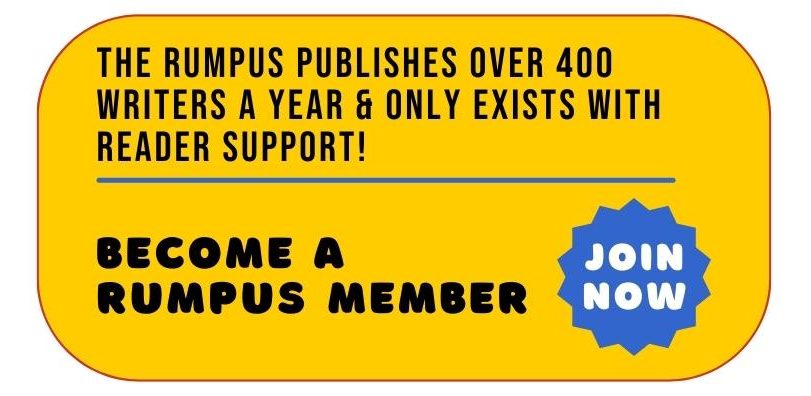 ***
---