It's no secret that we love everything about books at The Rumpus, including their outsides. Members have gotten to enjoy a few book-cover compilations and exclusive author interviews this year (w/ K Ming Chang, imogen xian smith, and Jamila Minnicks) about design and aesthetics, and we though it'd be fitting to include an end-of-year roundup of some of our favorite covers this year—with a peek into January. A bonus: Like characters from a fairytale, these books are all beautiful on the inside too.
***
Gods of Want by K Ming Chang
In "Auntland," a steady stream of aunts adjust to American life by sneaking surreptitious kisses from women at temple, buying tubs of vanilla ice cream to prepare for citizenship tests, and hatching plans to name their daughters "Dog." In "The Chorus of Dead Cousins," ghost-cousins cross space, seas, and skies to haunt their live-cousin, wife to a storm chaser. In "Xífù," a mother-in-law tortures a wife in increasingly unsuccessful attempts to rid the house of her. In "Mariela," two girls explore one another's bodies for the first time in the belly of a plastic shark, while in "Virginia Slims," a woman from a cigarette ad comes to life. And in "Resident Aliens," a former slaughterhouse serves as a residence to a series of widows, each harboring her own calamitous secrets. With each tale, K-Ming Chang gives us her own take on a surrealism that mixes myth and migration, corporeality and ghostliness, queerness and the quotidian. Stunningly told in her feminist fabulist style, these are uncanny stories peeling back greater questions of power and memory.
<
The Rabbit Hutch by Tess Gunty
Blandine isn't like the other residents of her building. An online obituary writer. A young mother with a dark secret. A woman waging a solo campaign against rodents — neighbors, separated only by the thin walls of a low-cost housing complex in the once bustling industrial center of Vacca Vale, Indiana. Welcome to the Rabbit Hutch.
Ethereally beautiful and formidably intelligent, Blandine shares her apartment with three teenage boys she neither likes nor understands, all, like her, now aged out of the state foster care system that has repeatedly failed them, all searching for meaning in their lives. Set over one sweltering week in July and culminating in a bizarre act of violence that finally changes everything, The Rabbit Hutch is a savagely beautiful and bitingly funny snapshot of contemporary America, a gorgeous and provocative tale of loneliness and longing, entrapment and, ultimately, freedom.
Little Foxes Took Up Matches by Katya Kazbek
When Mitya was two years old, he swallowed his grandmother's sewing needle. For his family, it marks the beginning of the end, the promise of certain death. For Mitya, it is a small, metal treasure that guides him from within. As he grows, his life mirrors the uncertain future of his country, which is attempting to rebuild itself after the collapse of the Soviet Union, torn between its past and the promise of modern freedom. Mitya finds himself facing a different sort of ambiguity: is he a boy, as everyone keeps telling him, or is he not quite a boy, as he often feels?After suffering horrific abuse from his cousin Vovka who has returned broken from war, Mitya embarks on a journey across underground Moscow to find something better, a place to belong. His experiences are interlaced with a retelling of a foundational Russian fairytale, Koschei the Deathless, offering an element of fantasy to the brutal realities of Mitya's everyday life. Told with deep empathy, humor, and a bit of surreality, Little Foxes Took Up Matches is a revelation about the life of one community in a country of turmoil and upheaval, glimpsed through the eyes of a precocious and empathetic child, whose heart and mind understand that there are often more than two choices. An arresting coming of age, an exploration of gender, a modern folktale, a comedy about family, Katya Kazbek breaks out as a new voice to watch.
The Book of Goose by YiYun Li
Fabienne is dead. Her childhood best friend, Agnès, receives the news in America, far from the French countryside where the two girls were raised—the place that Fabienne helped Agnès escape ten years ago. Now Agnès is free to tell her story. As children in a war-ravaged backwater town, they'd built a private world, invisible to everyone but themselves—until Fabienne hatched the plan that would change everything, launching Agnès on an epic trajectory through fame, fortune, and terrible loss.
Moonrise Over New Jessup by Jamila Minnicks
Winner of the 2021 PEN/Bellwether Prize for Socially Engaged Fiction, a thought-provoking and enchanting debut about a Black woman doing whatever it takes to protect all she loves at the beginning of the civil rights movement in Alabama.
It's 1957, and after leaving the only home she has ever known, Alice Young steps off the bus into the all-Black town of New Jessup, Alabama, where residents have largely rejected integration as the means for Black social advancement. Instead, they seek to maintain, and fortify, the community they cherish on their "side of the woods." In this place, Alice falls in love with Raymond Campbell, whose clandestine organizing activities challenge New Jessup's longstanding status quo and could lead to the young couple's expulsion–or worse–from the home they both hold dear. But as Raymond continues to push alternatives for enhancing New Jessup's political power, Alice must find a way to balance her undying support for his underground work with her desire to protect New Jessup from the rising pressure of upheaval from inside, and outside, their side of town.
Stemmy Things by imogen xian smith
A kaleidoscopic debut collection of poems performing queer excess and lyric ecstasy. This flirty collection traces unruly paths of becoming; its sprawling poems build towards an expansive world celebrating fluidity while casting a critical lens on state power, ecological precarity, and the yearning for queer utopia on stolen land. Referencing lineages of poets, musicians, workers and neighbors, as well as conversations between lovers and friends, stemmy things is a vision unraveling, breaking open to make space for glimmering while reckoning with the body's multiple contexts. Layered, lush, and lavish, these poems offer up tangling, blossoming desire.
Ghost Lover by Lisa Taddeo
Behind anonymous screens, an army of cool and beautiful girls manage the dating service Ghost Lover, a forwarding system for text messages that promises to spare you the anguish of trying to stay composed while communicating with your crush. At a star-studded political fundraiser in a Los Angeles mansion, a trio of women compete to win the heart of the slick guest of honor. In a tense hospital waiting room, an inseparable pair of hard-partying friends crash into life's responsibilities, but the magic of their glory days comes alive again at the moment they least expect it. In these nine riveting stories—which include two Pushcart Prize winners and a finalist for the National Magazine Award–Lisa Taddeo brings to life the fever of obsession, the blindness of love, and the mania of grief. Featuring Taddeo's arresting prose that continues to thrill her legions of fans, Ghost Lover dares you to look away.
In Sensorium by Tanaïs
Focusing their gaze on our most primordial sense, writer and perfumer Tanaïs weaves a brilliant and expansive memoir, a reckoning that offers a critical, alternate history of South Asia from an American Bangladeshi Muslim femme perspective. From stories of their childhood in the South, Midwest, and New York; to transcendent experiences with lovers, psychedelics, and fragrances; to trips home to their motherland, Tanaïs builds a universe of memories and scent: a sensorium. Alongside their personal history, and at the very heart of this work, is an interrogation of the ancient violence of caste, rape culture, patriarchy, war, and the inherited ancestral trauma of being from a lush land constantly denuded, a land still threatened and disappearing because of colonization, capitalism, and climate change.
Scattered All Over the Earth by Yoko Tawada, translated by Margaret Mitsutani
Welcome to the not-too-distant future: Japan, having vanished from the face of the earth, is now remembered as "the land of sushi." Hiruko, its former citizen and a climate refugee herself, has a job teaching immigrant children in Denmark with her invented language Panska (Pan-Scandinavian): "homemade language. no country to stay in. three countries I experienced. insufficient space in brain. so made new language. homemade language." As she searches for anyone who can still speak her mother tongue, Hiruko soon makes new friends. Her troupe travels to France, encountering an umami cooking competition; a dead whale; an ultra-nationalist named Breivik; unrequited love; Kakuzo robots; red herrings; uranium; an Andalusian matador. Episodic and mesmerizing scenes flash vividly along, and soon they're all next off to Stockholm.
With its intrepid band of companions, Scattered All Over the Earth (the first novel of a trilogy) may bring to mind Alice's Adventures in Wonderland or a surreal Wind in the Willows, but really is just another sui generis Yoko Tawada masterwork.
Dream of the Divided Field by Yanyi
The poems in Yanyi's latest book suggest that we enter and exit our old selves like homes. We look through the windows and recognize some former aspect of our lives that is both ours and not ours. We long for what we had even as we recognize that we can no longer live there. Yanyi conjures the beloved both within and without us: the beloved we believe we know, the beloved who is never the person we imagine, and the beloved who threatens to erase us even as we stand before them.
How can we carry our homes with us? Informed by Yanyi's experiences of immigration, violent heartbreak, and a bodily transition, Dream of the Divided Field explores the contradictions that accompany shifts from one state of being to another. In tender, serene, and ethereal poems, Dream of the Divided Field examines a body breaking down and a body that rebuilds in limitless and boundary-shifting ways. These are homes in memory–homes of love and isolation, lust and alienation, tenderness and violence, suffering and wonder.
Last but not least—while we're not certain if "beautiful" is the word we'd use here, "favorite" absolutely is.
Manhunt by Gretchen Felker-Martin
Beth and Fran spend their days traveling the ravaged New England coast, hunting feral men and harvesting their organs in a gruesome effort to ensure they'll never face the same fate. Robbie lives by his gun and one hard-learned motto: other people aren't safe. After a brutal accident entwines the three of them, this found family of survivors must navigate murderous TERFs, a sociopathic billionaire bunker brat, and awkward relationship dynamics–all while outrunning packs of feral men, and their own demons.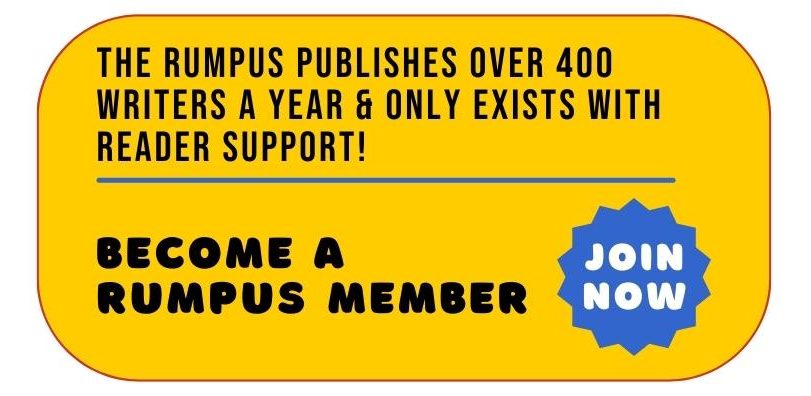 ***