Notable New York, This Week 1/04-1/10
This week in New York The New York Times's Arts and Leisure Weekend features Natalie Portman, Jeff Bridges, and Jimmy Fallon, Sweetgrass opens at the Film Forum, Carol Sklenicka discusses Raymond Carver, the films of Joyce Weiland screen at Light Industry, and Lev Grossman gets critics to question the hoopla around Dan Brown's The Lost Symbol. Looking ahead: tickets for Julian Casablancas's shows at Terminal 5 on January 14/15 are on sale.
MONDAY 1/04:
Everything You Ever Wanted to Know About Marc Ribot but were Afraid to Ask. Guitar legend Marc Ribot in concert followed by a Q&A session. All concert-goers should come prepared with a question. Musicians may bring their instruments. The Stone. Ave. C @ East 2nd. $25. 8:00pm.
Carol Sklenicka reads from her biography Raymond Carver: A Writer's Life and then talks with Benjamin Percy. Barnes & Noble. 150 E. 86th St. 7:00pm.
TUESDAY 1/05: Alias Man Ray: The Art of Reinvention at the Jewish Museum. Fifth Ave. @92nd St.
FADER Bowl returns for its first party of the decade with Real Estate, a psychedelic surf pop band hailing from New Jersey now rooted in Brooklyn, N.Y. and the Babies! Brooklyn Bowl. 61 Wythe Ave. Free. Doors 6:00pm. Show 8:00pm.
WEDNESDAY 1/06: Happy Ending Music and Reading Series: America Night. The reading series, hosted by Amanda Stern, that's been singled out by the New York Times Magazine for helping to "keep downtown alive," returns featuring Jonathan Dee, Rich Benjamin, Colum McCann and musical guest Jim White. $15. Joe's Pub. 425 Lafayette St. 7:00pm.
"Making Facts Dance," The Freerange Non-Fiction Reading Series returns with readings by Ben Yagoda (author of Memoir: A History, About Town, and The Art of Fact), Deenah Vollmer, and Ilana Garon among others. Downstairs at the Cornelia Street Cafe. $7 (includes a drink).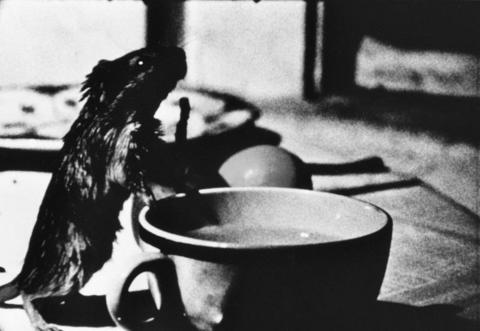 Light Industry Presents: Five Films by Joyce Weiland. Presented in collaboration with X-Initiative. Known first as a painter who explored themes of female existence in ways that were often controversially explicit, on her move to the US in the 60s, Joyce Weiland took up filmmaking. Working in Super-8 and 16mm, she became one of the circle of artists who defined the first generation of structural film. Films include Handtinting and Rat Life and Diet in North America. 7:30. Light Inustry. View location here.
THURSDAY 1/07: Vampire Weekend's album release party with a table tennis competition for tickets to the sold out United Palace NYC show. Members of the band will be DJing. Plus there will be promos and giveaways. Free Williamsburg is also offering giveaways. RSVP @ [email protected]. Spin New York. 48 East 23rd Street. Bet. Park & Mad. 8:00pm – 12:00am. Open bar (8-9).
New York Times Arts and Leisure Weekend begins with two events: Cirques Du Soleil Behind the Scenes–an insider's perspective on the 25-year old entertainment company, (6:00pm-7:00pm). $30. The Times Center, 242 West 41st St.
Secrets of Dan Brown's The Lost Symbol. Time magazine's Lev Grossman leads a discussion with four writers who've subjected Dan Brown's prose to intense scrutiny and are ready to share their insights and speculations on the author and his works and what the hoopla is all about. 92YTribeca. 200 Hudson St. $12. 7:00pm.
FRIDAY 1/08: New York Times Arts and Leisure Weekend continues with Grammy-winning singer-songwriter Rosanne Cash, who will give a talk with performance. 6:00-7:15pm. Jimmy Fallon, host of "Late Night with Jimmy Fallon," talks about what it's like to follow Conan O'Brien, and his six years on Saturday Night Live. (8:00-9:00pm). $30/event. The Times Center, 242 West 41st St.
Sweetgrass: The Last Ride of the American Cowboy , a film by Ilisa Barbash and Lucien Castaing-Taylor, which opened at the Film Forum Tuesday, will screen with a Q&A with the filmmakers following the 7:50pm show. Ronnie Scheib in Variety describes the film as "a mad cross between Howard Hawks's RED RIVER" and an anthropological account of vanishing nomadic traditions, with "a dash of Tex Avery's DRAG-ALONG DROOPY." Film Forum. 209 W. Houston. 7:50pm show.
Elastic No-No Band CD release party w/ Thomas Patrick Maguire, Schwervon, Debe Dalton. Double-records will be sold for $10, and previous records for $5. Brooklyn Tea Party. 8:00pm.
SATURDAY 1/09: New York Times Arts and Leisure Weekend continues with Liev Schreiber, award-winning actor and director, who's set to appear on Broadway in a revival of Arthur Miller's "A View from the Bridge." 10:00-11:15am. "Precious: Lee Daniels and Gabourey Sidibe": a talk with the director (Lee Daniels) and star (Gabourey Sidibe) of the award-winning new indie film Precious. 12:00-1:15pm. "Top Chef": Frank Bruni talks to top chefs Padma Lakshmi, Gail Simmons and Eric Ripert (2:00-3:15pm). Natalie Portman, the Gotham 2009 Tribute Award winner talks about acting, writing and directing. (8:00-9:15pm). $30/event. The Times Center, 242 West 41st St.
Sweetgrass . If you missed the screening of this film by Ilisa Barbash and Lucien Castaing-Taylor, with a post-screening Q&A, you get another chance tonight. Don't miss it! Film Forum. 7:50pm.
SUNDAY 1/10: New York Times Arts and Leisure Weekend continues with "Pulitzer Playwrights": Donald Margulies, John Patrick Shanley and Beth Henley talk and read from the new book "The Play that Changed My Life." (2:00-3:15pm). "James McAvoy": A talk with the Golden Globe Award-nominated actor ("Atonement," "Wanted."). Jeff Bridges, star of the new film Crazy Heart on his career in film, and his experiences in such memorable movies as "The Last Picture Show," "The Big Lebowski," and "The Fabulous Baker Boys."
ART: A Woman's Wit: Jane Austen's Life and Legacy, an exhibit at the Morgan Library, includes first and early illustrated editions of Austen's novels as well as drawings and prints depicting people, places, and events of biographical significance. A highlight of the exhibition is a specially commissioned film by Francesco Carrozzini, featuring interviews with artists and scholars such as Siri Hustvedt, Fran Lebowitz, Sandy Lerner, Colm Tóibín, Harriet Walter, and Cornel West (an excerpt of which is below). 225 Madision Ave. @36th St.
Fran Lebowitz: Reflections on Austen from The Morgan Library & Museum on Vimeo.
***
Original Notable New York Illustration © André da Loba
Other images in order of appearance: "The Rope Dancer Accompanies Herself with Her Shadows" (Man Ray, 1915-1916); Film still from Joyce Wieland's Rat Life and Diet in North America, 1968.
News about notable happenings in New York can be sent to rozalia-AT-therumpus.net
---