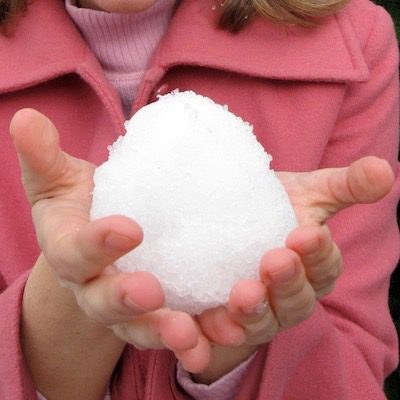 DEAR SUGAR, The Rumpus Advice Column #49: The Locked Cock
Dear Sugar,
My lover is having an affair. He's married. I'm not. For seven years this has been going on. He is an honorable person and also a stuck one. He is incapable of leaving his wife, and I have not asked him too, but his being stuck is making me stuck because as much as I want to walk away from him, I find I can't either. He is not capable of leaving me, nor is he capable of leaving her.
Our relationship is non-traditional. It isn't about sex, and in fact, by some ways of defining it, we don't have sex. We have a D/s relationship and he has not had sex with his wife in 7 years. How do I know? I have him in a chastity device. Seriously. He hasn't been NAKED with the woman in 7 years. He views himself as my slave. I view myself as his Mistress. His wife does not know that his income comes from me (I employ him and he really does work for me). She does not know that he lives to cook and clean my house. "Sex" between us is to please me and doesn't involve anything but mental pleasure for him. I tell him what to wear, what to eat, what car to buy. It isn't a relationship that most want to have but it is EXACTLY what we are both built for. His earliest sexual thoughts were of being a woman's slave. Mine were of being a man's owner. Neither of us realized these things were possible or existed until the very late 90's and neither of us got the courage to really explore it until we met each other—much after marriages and children and so forth. (He is in his 50's and I'm in my 40's.)
Some years ago he talked to his wife about these things and she rejected them completely. I know because I helped him write the letter that he gave to her. At that point I felt if they could work it out it would be better. She rejected him, saying that his ideas were "disgusting." Truthfully, I should have cut bait then. But I didn't because he and I fit like hand and glove. Even the loyalty he has to his wife is something I admire. He might not love her or desire her but he made a commitment to her and he honors that. She has made it clear that she would rather live a sexless marriage that looks like the white picket fence then deal with any of the messy issues. As long as she can pretend it is normal she's not content, but okay.
Meanwhile, I want someone in my house 24/7, and while taking on another is not out of the question the fact is that he is the person with whom I am most compatible.
Any suggestions? Is this just another sordid affair with the other woman (me) making a million excuses? Isn't it possible to meet the right person AFTER you get married when you are 19? When does someone's right to be happy override his/her right to hurt someone? Does it ever? Leaving him will make both of us miserable, and yet isn't it the "right" thing to do? Him leaving her will make HER miserable and that definitely isn't right. I want both things at the same time. To not be morally corrupted and to be happy and they seem mutually exclusive.
H.
Dear H.,
Heavens to Betsy. You think your lover's wife will be miserable if he leaves her? Really? His cock has been locked up and unseen by her for seven years. He earns his living as your slave and she doesn't know it. He stays with her not because he loves or desires her, but because "he made a commitment." I imagine she's pretty miserable already, don't you?
Ah, love. Ah, wanting "someone in my house 24/7." (Which is the same as love, yes?) So complex and also so simple.
You don't have one slave, sweet pea, you have two: the man who has offered himself up to you and the woman who has been ensnared by that man's years-long deceit. The only way out of this tangle is for him to tell her about your relationship. I strongly encourage you to convince him to do so, doll. Even if you have to get out the whip.
But first, let me convince you.
You lament that moral corruption and happiness seem mutually exclusive in this pickle of your creation, but you're wrong. It is not immoral for your lover to tell his wife that he wants to end or change the terms of their relationship. It's painful, hard, sad, and scary, but it isn't immoral. What's immoral is him hoodwinking her into thinking he hasn't done so already. That letter he wrote to her years ago? He told her of his sexual desires, but he didn't tell her the truth. He said he wanted something from her without mentioning that he was already getting it from you. He didn't tell her what she needed to know so she could make an informed decision about her life. Was she willing to be married to a man who had his sexual (and presumably some emotional) needs met by another woman? Was she willing to work to overcome her disgust at her husband's desire to be dominated to keep him from going outside their marriage?
Maybe. Maybe not. We don't know because she didn't get to make that choice. Your lover made it for her by concealing his life from her. And so they staggered on, cockbound and sexless, in deceit and denial, "not content, but okay."
You know we can do better than that, don't you?
You do. You must. You—Mistress of the sparkling slave-cleaned floors—likely know better than most. You spent years "not content, but okay," locking away your desires because you didn't think it was possible to live them out. But when you finally did, you put someone else in chains. And I don't mean him. I mean her. Your lover's wife. The one who I'm guessing has gone half mad because her husband is unavailable to her and she doesn't quite know why.
You say that your lover is an honorable man because he has chosen to stay with his wife while living a secret life with you, but I wouldn't call that honor. An honorable man does not deceive his wife for years on end (though many men throughout history who we call "honorable" have). An honorable man does not choose to fulfill one obligation while violating all the others. Honor is inconvenient and absolute. Honor is looking it square in the face and taking it on the chin. It's having the balls to break someone's heart so as to avoid fucking with her head.
I know this sounds harsh, honey bun, but I'm trying to help you and the best way I can do that is by being perfectly frank. I don't think you are a terrible person. I think you want to have a life with this man and I sincerely hope you get that. You finally met your match and he happened to be married to someone else. Worse things have happened. Greater wrongs have been committed against more innocent souls. I don't ascribe to the belief that cheaters are inherently evil jackasses. It's clear to me that your relationship with your married lover has been a moral quandary for you; that you're a caring person who didn't intend to harm to a woman you don't know. I understand the reasons your lover chose to deceive his wife and the ways the two of you justified your affair to yourselves. Those reasons and justifications aren't pretty or kind or even necessarily correct, but I don't believe they were rooted in a desire to emotionally ransack someone else's life. I think they were rooted in something else: the very human impulse to take what you want, even if someone else gets hurt.
It's not a noble impulse, but it's a real one. It's one that most of us grapple with at least a few times in our lives. And occasionally act on. Even if it makes us squirm. Even if we believed we'd never do that. It's the reason, in situations such as yours, we almost always dehumanize "the other" by saying things such as "she would rather live a sexless marriage that looks like the white picket fence then deal with any of the messy issues," when in our hearts we know statements like that are at best half true.
Do you sincerely believe your lover's wife wants her marriage to be nothing but a façade? If so, why didn't your lover simply tell her she was living one years ago?
He didn't tell her because it isn't true. Because he gets something from being married to her that he doesn't get from you. Something he apparently doesn't want to give up, that telling will put at risk. Perhaps your lover couldn't have become your slave if he didn't have another, "normal" life at home. Your lover's decision not to reveal your relationship to his wife isn't altruism; it's self-preservation. It's not loyalty; it's control. And you—as the unmarried member of this triad, the one who hasn't technically broken any promises or directly committed any deceptions—have benefited from that.
Which means you bear some responsibility.
It isn't up to you to tell your lover's wife what her husband has been doing for the past seven years, but you can draw boundaries for yourself. You can stop wondering whether he should choose between you or his wife and require that he choose between you or transparency. This will be the best course, darling, though I know it's hard to do. I've cheated. I've been cheated on. I've confessed and endured confessions. I've made the calculated decisions about what not to know and what not to tell. I've suffered through those things and learned what they had to teach me and what it boils down to is what you already know: that life is complicated and love is more so; that truths as grand and life-altering as the one you and your lover have been concealing should be revealed to the person who has the right to know.
You're the boss here, sister, but you aren't the queen of the rodeo.
Unshackle this woman who doesn't even appear in your strangely two-sided equation about who should leave whom—you leaving him or him leaving her or you. There she is. She gets to choose too. She's a person.
She doesn't belong to you.
Yours,
Sugar
***
Sugar is taking her own advice and spending the month of September writing like a motherfucker while putting the final touches on her next book. In that cause, she'll be taking next week off. She'll return on September 9th with a special series of quick-fire Q & A columns that will run every Thursday through the end of the month. Send her your questions. Desperate one-liners, profound paragraphs, heartfelt haikus and licentious laments, among the usual sweet pea interrogations, are most welcome.
---