Indiana Anomie: Budi Darma's People from Bloomington
This summer, I went back to Indiana twice, once for a wedding and once for a funeral. Usually, I spend my days reading on the back porch while my dad scrolls on his iPad. The sound of singing sparrows and chipmunks scrambling across the asphalt shingle roof is a welcome change from cockroaches and rats. The meditative hum of sprinklers replaces the shrieking of taxi cabs and ambulances.
I've lived on the east coast since college, and I've always prided myself on exemplifying a particular kind of Hoosier friendliness, our midwestern congeniality a counterpoint to Indiana's bleeding red politics. On the East Coast, I felt fraternity with other Midwesterners. I held that fellow fictional Midwesterner Nick Carraway's condemnation of Tom and Daisy Buchanan as "careless" extended to the entirety of East Coast culture. Back home in corn and basketball country, I thought, we treated our neighbors with care and goodwill.
Which is all to say that when I began reading Budi Darma's People from Bloomington, I was shocked by Darma's alienating and severe depiction of Hoosiers. But when I returned to Indiana in the wake of the latest judicial decisions, while the state concurrently weighed a full abortion ban, I was suddenly faced with a place that was disconnected from my warm feelings about it. The friendly veil was hanging on by a thread, and I felt uncharacteristically suspicious. I started to feel a kinship with the protagonists in Darma's stories.
Budi Darma, who passed away in 2021 at the age of eighty-four, had an esteemed career as one of Indonesia's most prolific writers and academics. As a young man, he attended Indiana University in Bloomington in the 1970s while pursuing a doctorate. Bloomington was formative to Darma as a young writer. Both People from Bloomington and his debut novel Olenka take place in the American college town. Originally published in Indonesian as Orang-Orang Bloomington, this year Penguin Classics has published a new English translation of Darma's collection that, whether intentionally or not, depicts the encroaching malaise of American life.
"These stories just happen to be set in Bloomington," Darma asserts in the preface to the book. "If I had been living in Surabaya or Paris or Dublin at the time, I would likely have ended up writing People from Surabaya, People from Paris, or People from Dublin." People from Bloomington, like Joyce's Dubliners, explores universal themes against a location that is both a backdrop and a character. But when one is from Indiana, as I am, and one ruminates on what it is to be distinctly Hoosier or simply American, as I do, one finds that Darma portrays a deeply American sense of alienation, isolation, and voyeuristic self-destruction that emerged in American society in the mid-1970s.
Darma wrote the manuscript for Bloomington's first story, "The Old Man with No Name," in one sitting while visiting London. "I wrote all of them in a trance; indeed, I undergo this same process whenever I write stories," Darma writes in the preface. A trance People from Bloomington certainly is. Each story shares the same haunting genetic material. In "Joshua Karabish" and "Mrs. Elberhart," disease plagues individuals close to the protagonists, and their unnamed afflictions become their shared suffering. In "The Family M" and "Charles LeBourne," Darma explores the contained isolation and simmering resentment of apartment living. Bitter old women appear in "The Old Man with No Name," "Yorrick," and "Mrs. Elberhart." The Bloomington that Darma describes bears no resemblance to the wholesome high school basketball-crazed townspeople of Hickory, Indiana, in Hoosiers (1986), or the dim-witted but well-meaning citizens of Kurt Vonnegut's fictional Rosewater, Indiana, in God Bless You, Mr. Rosewater. In Darma's Bloomington, characters are aggrieved, petulant, wary of one another to the point of paranoia. In his trance, he summons a vision of American life ruled by disdain, scorn, and contempt—a vision that's nightmarish, yet recognizable.
In "The Old Man with No Name," Darma's protagonist takes a room on Fess Avenue, a deserted street even when students come back for the upcoming semester at Indiana University. Three older women occupy homes on Fess Avenue. The protagonist lives in Mrs. MacMillan's attic apartment. Also on Fess Avenue are Mrs. Nolan, who spends her days throwing rocks at innocent critters on her property, and Mrs. Casper, who "didn't possess exceptional qualities" other than being old and frail. "Don't try to manage the affairs of others and don't take an interest in other people's business," Mrs. MacMillan advises the narrator when he moves in. This advice becomes difficult to follow when the narrator notices that Mrs. Casper also has a boarder, an old man who passes the time by aiming a gun out of the window of Mrs. Casper's attic bedroom. The narrator learns that the man is a World War II POW who was tortured and starved in captivity, and whose two sons and wife all later died in tragic circumstances. Days later, the old man chases Mrs. Casper down Fess Avenue threatening her life, the latest of a string of harassing episodes by the old man, and Mrs. Nolan shoots him dead without warning, as if he were one of the varmints in her yard. "Yes, I killed him," Mrs. Nolan tells the narrator. "The wretch."
By the end of the story, the reader feels dejected, deflated, possibly even culpable. The social fabric of Darma's narrative world is established, and it is unforgiving: a portrait of the American tendency to keep the suffering of others at arm's length as if misfortune were contagious, or to ruthlessly eliminate it entirely. In Mrs. MacMillan's cold order to not "take an interest in other people's business," Darma depicts a neighborhood, a city, and even a country of indifference. His characters are so committed to this indifference that they ironically take extreme violent action to preserve their apathy.
The characters in People from Bloomington are products of their built environment. They occupy small apartments in the same massive complex, surrounded by vast grassy fields, endless parking lots, and oppressive interstates. In "Charles LeBourne," the protagonist spends his evenings gazing upon the neighboring Tulip Tree apartment complex, which is "prouder, stronger, bolder" than the complex he lives in. The windows in the narrator's apartment force him to confront his reflection every time he looks through them, and he becomes "a slave" to the habit of looking at his own reflection. What he sees are his own feelings of inadequacy. "I felt as if I never truly accomplished anything–as if I were fated to be always busy but never to any purpose," the narrator says. "I never improved with anything I did. The chart of my life's progress was a flat line–never ascending." The confined space, the reflective quality of the apartment windows, and the narrator's desire for the Tulip Tree creates a sort of solitary confinement that forces him to confront himself.
In "The Family M," the narrator, an apartment busy-body—the most reviled character in American life—suspects that the children in his building have scratched his car, though he has no proof. He hatches a plot to install vending machines in the complex, hoping the machines will result in broken glass that the children will cut themselves on. Things go according to plan. A child as young as two and a half cuts his hand, and the Meek brothers, whom the narrator particularly dislikes, are ashamed and embarrassed because they are too poor to afford a Coke. But the narrator has a change of heart after he sees the Meeks' mother, who is wheelchair-bound, outside the building. The narrator phones building management about having ramps installed and expresses an interest in raising a collection for a new wheelchair, only for the Meeks to refuse the charity. Eventually, the narrator stops seeing them at the complex. "Other families, too, came and went," he tells us. "And the resident manager kept changing. And finally, even the building manager moved after finding a better job. And yet I remain. Still here. Still alone."
Unlike the old man of "The Old Man with No Name," this character garners nearly zero sympathy. He's a loner. He's aggrieved, perhaps a touch mentally unstable. What does Darma find when he occupies the man's psyche? Someone who is deeply and perpetually isolated.
Darma is particularly fascinated with the overlooked and forgotten people on the margins of American life. At the end of each story in People from Bloomington, the reader feels deeply for the characters and their despair, perhaps because their hopelessness feels just a couple wrong moves away from one's own ordinary life. At the same time, you hope to forget their names when you turn the page. Darma's marginal characters don't fit into an uncomplicated redemption arc. They are often vile and malicious, uncaring and self-serving. They may have a glimmer of redemption in their hearts, but only once they have exhausted their petulance.
Despite his assertion that that the characters from People from Bloomington could have been drawn from any place in the world, Darma perceived, as an outsider, an emerging attitude towards the recluses on the edges of an ordinary Midwestern city. People from Bloomington feels like a report from the early days of the great American unwinding of civic responsibility and sense of interconnectedness. His characters are unsettling because they are recognizable—if not in our communities, then in ourselves. Darma doesn't let us look away.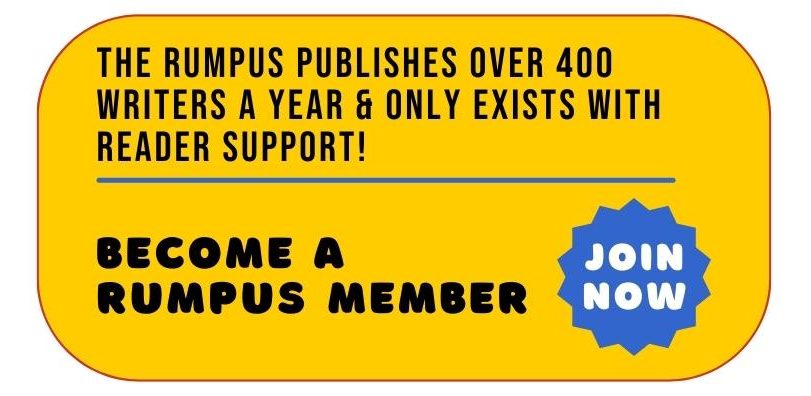 ---